Sharing some of my own family photos and memories with you.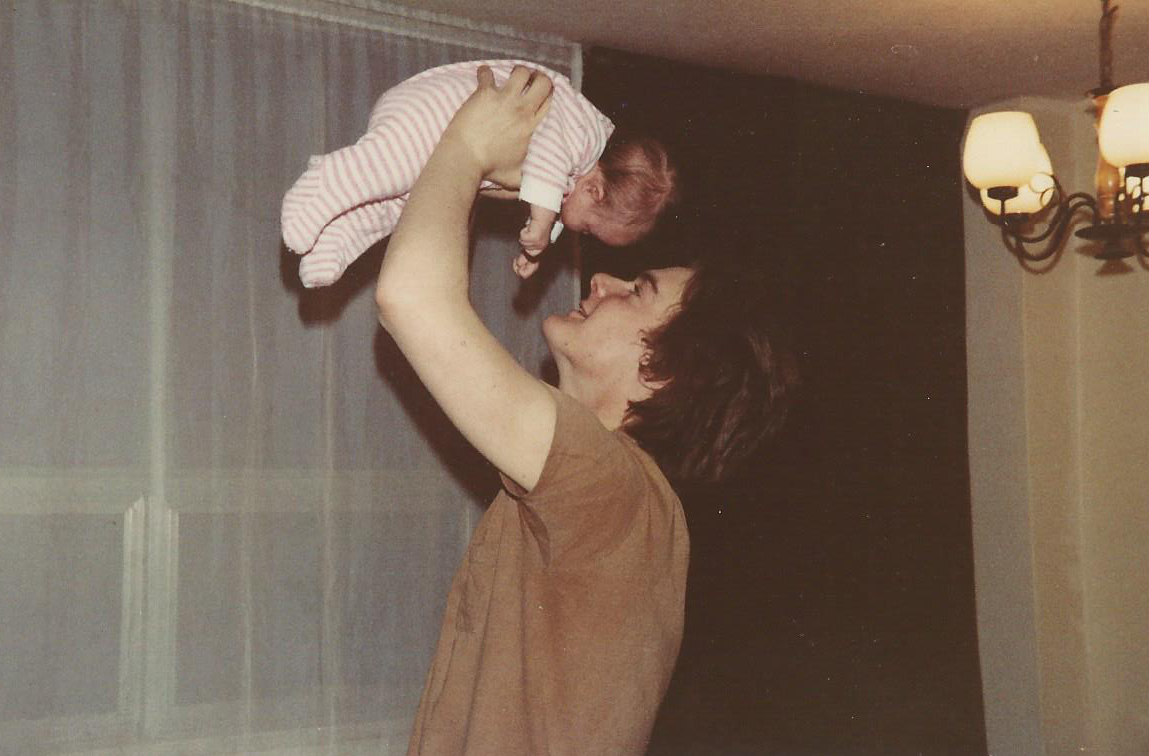 My parents were really young when they had me. I came along just a couple of weeks before my dad's 20th birthday. I'm sure it was tough but they never let me know it.
This was my first reaction to apple juice...I still feel the same way.
I may be a vegetarian now...but I used to love chicken so much I would even try eating the bones.
The front lawn of my grandma's house is where I spent a lot of my early childhood. Family picnics and playing with the dogs are among some of my favourite memories.
My mum loves Halloween, and she's definitely passed along that love along to me.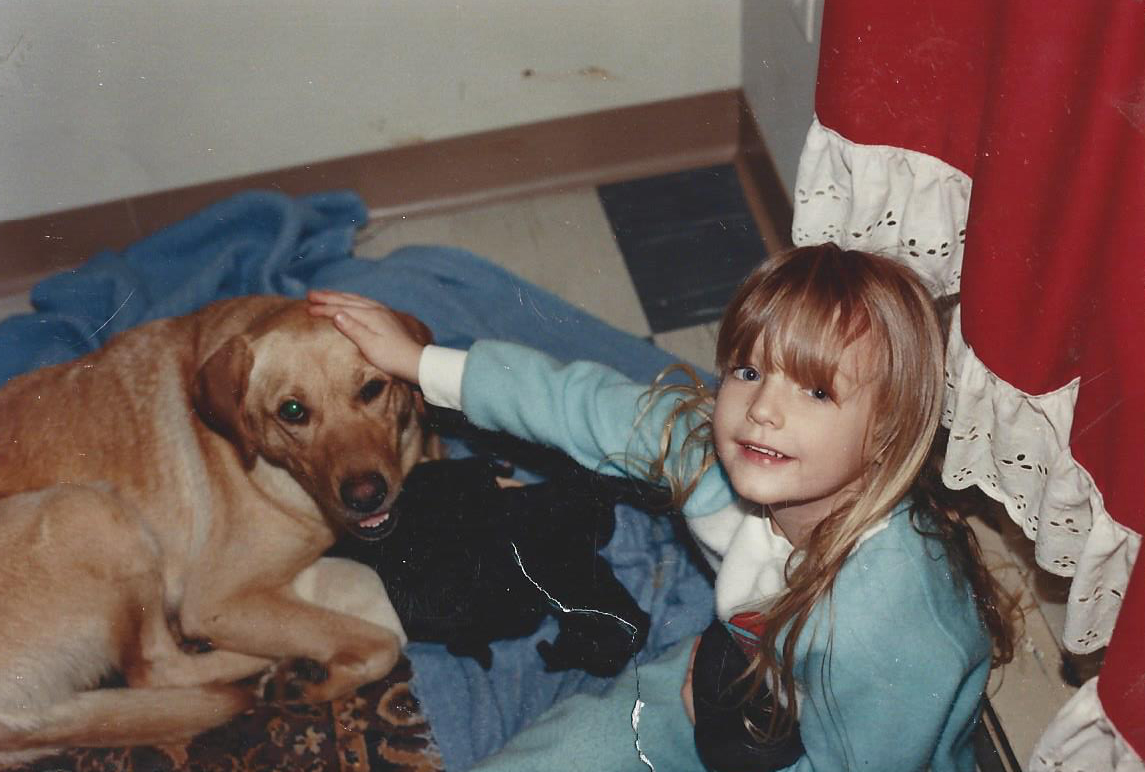 I grew up with this gorgeous golden lab Smiley. She was rescued by my dad when I was little. She was protective and energetic and lived up to her name until the day she passed.
Remember how I said I loved Halloween...yep. Point proven. A pillow case full of candy and treats ready for devouring.
Nintendo was my jam. Super Mario a particular favourite. Even my first communion party couldn't compete.
My mum makes delicious cakes. And for awhile, she did it to earn a little money on the side. Lucky me got to taste test all the icing. And now...I can't stand it. Except cream cheese icing...mmmm.
When I was 8, my sister Jenna was born and I was so excited and proud. She is now an amazing props and scenery artist building for theatres like the Shaw Festival. Still so proud of her.
I've never had good fashion sense...
I used to figure skate competitively. My mum painstakingly made all my costumes. Sewing each and every one of those sequences on.
When I was 11, my brother Jack was born. He was kind, funny, so intelligent and felt things very deeply. He passed away when he was just 19. I miss him every second of every day.
I am married to my best friend Eric. We met while working together at a grocery store. We were friends for a few years before we started dating and we've been inseparable ever since.
The first time I ever flew was when I was 28. My husband and I spent 10 days in England. It was a dream I had as long as I can remember. He made it come true like so many others.
I love adventure! Our trip to Costa Rica a few years ago was jam packed with adventure...and Eric thought we were going to relax on the beach...ha!
This is my brother Jack in the place that made him happiest. In the family boat on the lake at our cottage after fishing. Every time I visit the cottage now I feel a little bit closer to him.
This is my Grandma Jean. She is an amazingly strong, funny, kind and stubbon lady. She's taught me a lot and I'm so grateful she is now in my daughter's life as well.
My favourite Disney movie as a kid was The Little Mermaid...I always wanted her hair and to live in the sea. This is as close as I've gotten so far.
My mum is one of my best friends. She has had a lot of tough things happen to her in her life. She is a survivor and I look up to her so much.
My friend Carlo, an inspiring person and artist. We collaborated on an art show benefiting Kids Help Phone after my brother passed. It was a big part of my healing process and I'm forever thankful.
Canada Day 2014 we became parents. Elizabeth was 2 weeks early and she came fast and furious. We almost didn't make it to the hospital. She truly changed everything and in the best possible way.
When you visit the family cottage, we put you to work, no matter now tiny and cute you are. Whether you like it or not.
I love adventuring with my girl. This was after the two of us hiked up Arthur's Seat in Edinburgh Scotland. I can't wait to see what trouble we can get into together.